Meet the Team at Delroy Park Dental Care
Dentist Dr Mafaz Ullah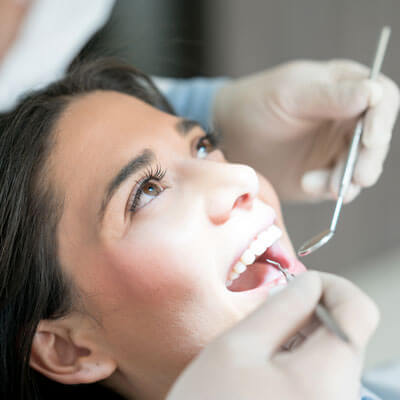 Dubbo families enjoy the gentle and specialty care that they receive from Dr Mafaz who has been working in Dubbo and surrounding for the last 8 years.  His focus on caring for anxious dental patients allows Delroy Park Dental Care to help even the most nervous individuals access the oral care that they deserve.
Having the required skills and qualifications, Dr Mafaz manage all aspects of General Dentistry, Orthodontic Patients-Invisalign, Dental Implants Placement and Restorations. With Graduate Diploma in Dental Implantology and Specialist Oral Surgery Training, Dr Mafaz can manage complicated Dental Implant Placement and Restorations.
15 years of experience in oral surgery and Specialist Training in Oral Surgery at the University of Sydney has enabled Dr Mafaz to diagnose and manage Oral Surgery related issues/conditions including Removal of Wisdom Teeth/Impacted Teeth, Complicated/Surgical Extractions, Sinus Exposure, Cyst Removal, Biopsies, Oral Pathologies, Exposure of Impacted Canine Teeth etc.
Education and Training
Dr Mafaz is currently undergoing specialist training in Oral Surgery from the University of Sydney. He is working as an Oral Surgery Registrar in various hospitals in Sydney including Nepean Hospital, Sydney Dental Hospital, Royal North Shore Hospital, Westmead Hospital, and other rural health care facilities including Dubbo, Orange and Wagga Wagga. He is part of the teaching faculty involved in teaching and examination of the dental students at the University of Sydney.
Dr Mafaz completed Graduate Diploma of Dental Implantology in 2017 from Charles Sturt University administered by the Australian Dental Association.
Dr Mafaz is among the few dental graduates who completed PhD in dentistry from the University of Sydney in 2013, and presented his research on oral cancer in various conferences. While working towards his PhD, he also taught general dentistry and oral surgery at Westmead Hospital University of Sydney.
Ongoing Research
Dr Mafaz has several scientific articles published in the Journal of Oral Pathology & Medicine. He also has other research in progress. You can read the abstracts of his published research here:
Outside of the Practice
In his free time, Dr Mafaz enjoys going to gym, running and playing cricket and badminton. He is also committed to working with overseas groups to provide a quality education to orphans so that they can grow up and be successful.
Dentist Dr Hamidreza Kangarshahy
One thing all dentists have in common is we all have a passion for dentistry. I have been fortunate enough to have worked in the profession since 2011."
As a dentist, Hamid enjoys seeing satisfaction in his patients' eyes and the proud look on his parents' faces.
Education & Professional Development
Hamid's journey in the dental profession started as a Dental Technology student at Griffith University's Gold Coast campus. For Hamid, working as a dental technician helped grow his passion for dentistry.
Initially, he started his professional life by pursuing a Bachelor of Oral Health in Dental Technology. In 2015, Hamid decided to continue his professional development by participating in a research project. That same year, he completed a Bachelor of Public Health with Honours at Griffith University's Gold Coast campus.
Hamid then studied Dentistry at Charles Sturt University's Orange campus in 2016. He earned his dental degree in 2021. Hamid is currently taking courses in the following:
Outside the Practice
When he's not caring for patients' smiles, Hamid loves playing soccer with friends, watching movies (comedies are his favourites), and socialising with family and friends on weekends.
Book an Appointment
Hamid wants patients to know that they can relax and get comfortable in the dental chair. "Dentistry for me is not only about treatment, it's also about fun and laughter!"
Dental Assistant/Administration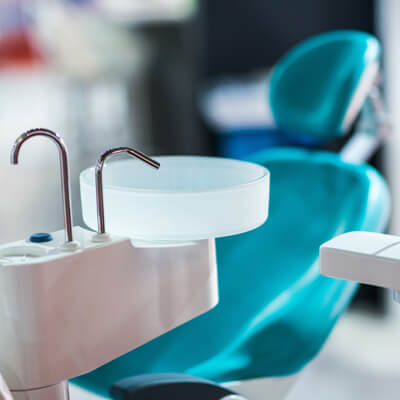 Sharika-Marrie is a 2017 HSC graduate of Dubbo College Senior Campus and one of the welcoming team members that you will meet here at Delroy Park Dental Care.
Looking after our patients and making sure they have a positive experience during their visit to the dentist, is one of the aspects of her job that Shakira enjoys the most.
Our welcoming practice provides excellent service to patients of all ages and helps children, in particular, feel at ease.
Outside the Practice
Outside of work Sharika-Marrie like to participate in the Dubbo City youth council.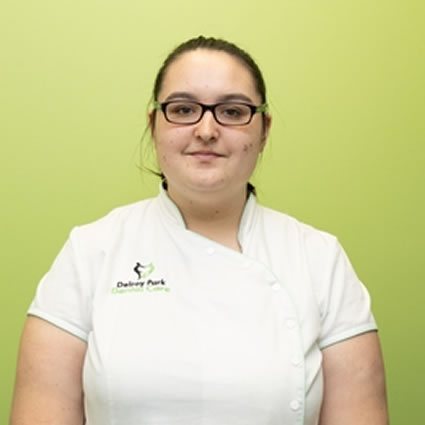 Taylor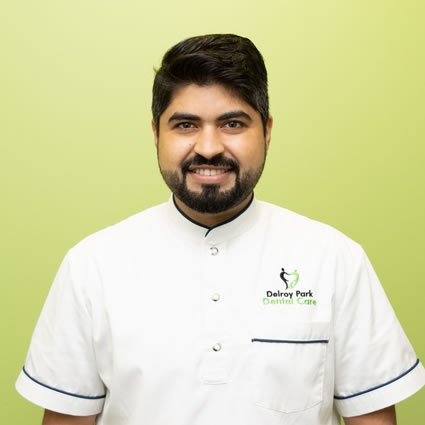 Muhammad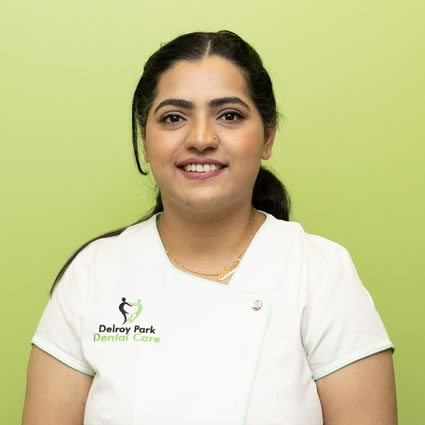 Muneba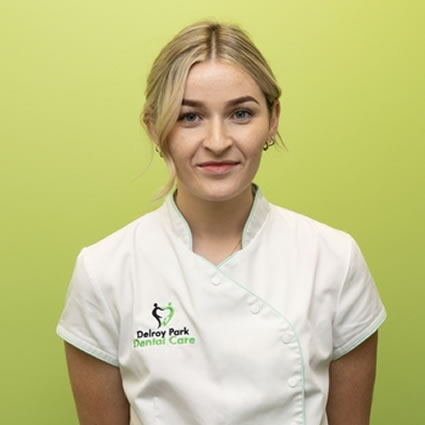 Brittany
Claire

Meet the Team at Delroy Park Dental Care | (02) 6882 8819