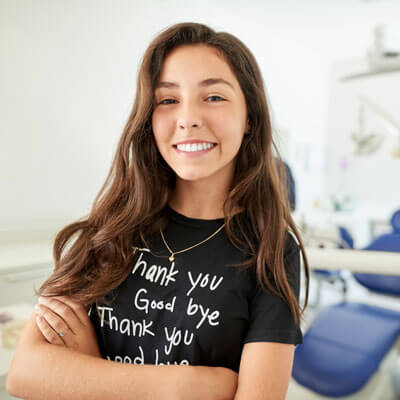 Oral Surgery in Dubbo
Wisdom Tooth Removal
If wisdom teeth are partially erupted, bleeding or have deep pocketing around them, removing them is best to prevent complications or infections in other teeth. We will order an OPG X-ray and perform a thorough oral examination to assess whether wisdom tooth removal is necessary.
During your oral evaluation, we will inspect everything from your TMJ joints to muscle function, in addition to bone anatomy and placement of wisdom teeth.
With any surgery comes some added risks, especially if your wisdom teeth are closely located next to nerve tissues. As part of your exam, we will discuss your anatomical needs and special considerations, when applicable.
What to Expect
Our oral surgeon provides both local and general anaesthesia to ensure a comfortable, efficient experience during your procedure. Most people feel as if they're napping throughout the entire appointment. Treatments like wisdom tooth removal can typically be completed in under an hour when all four teeth are removed.
Recovery After Removal
It's best to take a break from work or school for 2-5 days after any oral surgery. A soft diet and medication will keep you comfortable while your mouth heals. We like to see you back about a week or two later to ensure everything is healing properly. However, if you are experiencing symptoms of dry socket, numbness or inflammation a few days after your surgery, be sure to contact us.
Reserve a Consultation
Our team provides a wide range of treatments, ranging from wisdom tooth removal and sinus lifts to bone grafting and dental implant placement. Reserve your next appointment with us today.

Oral Surgery Dubbo NSW | (02) 6882 8819